If I Start Dating While I'm Separated, Can It Affect The Outcome of My Divorce and Child Custody?
Oct 15, 2015 | Written by: William J. Rudnik, Esq. | Share
In New Jersey, fault is typically an irrelevant factor in a divorce, although there are certain exceptions with regard to financial fault or issues relating to the custody and care of children. If a party has an extra-marital relationship prior to a divorce, that typically has no relevance to the divorce action (other than providing grounds for a divorce, which is unnecessary in New Jersey since the state permits divorce based on irreconcilable differences). Typically, when a party begins a divorce action, the marriage is considered "dead." If either or both parties are dating, it will usually not have any effect on the outcome of the divorce. However, it can have an effect on the other party's emotional state, which can impact that person's decision making in the divorce process. Many times parties allow their emotions to govern their decision making, which can lead them to take unreasonable positions because they are angry or upset.
It is important for both parents to be on the same page with regard to introducing children to a new significant other, and parties should always take into consideration the children's emotional state prior to introducing them to a new relationship. However, dating during a divorce usually does not impact child custody. The exception is if a party can show that the children will be in danger, or will somehow be emotionally harmed by being around the person that the other party is dating.
As with many issues in divorce cases, a party should consult with his or her attorney and also use good sense in deciding when to start dating and whether to make the divorcing spouse or the children aware of a new relationship. I have seen instances where one party surprised the other by coming to court with a new boyfriend or girlfriend and a tan after returning from vacation with the new significant other. That is never a good idea.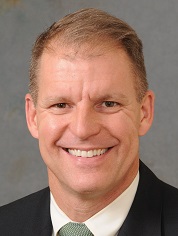 William J. Rudnik, Esq. is certified by the NJ Supreme Court as a Matrimonial Attorney. He is also qualified as a Mediator in the field of Family Law under the New Jersey Court rules, and he is trained in Collaborative Divorce. Contact Mr. Rudnik at 908-735-5161 or via email.