Governor Murphy Bans NDAs in Sexual Harassment and Discrimination Cases
Mar 20, 2019 | Written by: Leslie A. Parikh, Esq. | Share
Effective March 18, 2019, New Jersey legislation now prevents employers from entering into non-disclosure/confidentiality agreements (NDAs) with employees who allege harassment in the workplace.  Prior to the passage of the new legislation, such agreements were commonplace in sexual abuse, harassment and discrimination settlements and required that accusers never reveal the details of the claim or the amount of money paid to settle the matter. The legislation was prompted in response to the #MeToo movement and several high-profile harassment cases that garnered significant media coverage.
Opponents to the law fear that the bill limits the options of the victim to keep the settlement secret. Concerns have also been raised by employers who now fear that if a claim is believed to be frivolous, but settled for solely economic reasons, the release of the settlement agreement may result in the perception that the plaintiff's case had merit. Employers may now be faced with the decision to pursue claims they believe to be frivolous despite the economic impact in order to avoid such a perception.
Proponents of the bill point out that government entities have never been permitted to keep settlement agreements secret and argue that this open access policy has not stopped individuals from pursuing claims against public entities and has not stifled public entities in pursuing settlements for economic reasons. Proponents of the bill also claim that the legislation will help stop serial abusers and harassers like Harvey Weinstein and Bill Cosby.
For legal advice pertaining to sexual harassment or discrimination matters, or any other employment law matters, please feel free to contact me at 908-735-5161.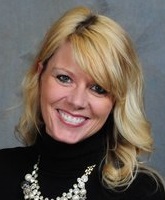 Leslie A. Parikh, Esq., is a partner with Gebhardt & Kiefer, PC.  She practices primarily in the areas of employment law, civil rights litigation, municipal law, insurance defense, and the representation of public entities in both State and Federal Court.  Contact Ms. Parikh at 908-735-5161 or via email.
If you have a suggestion for a future blog topic, please feel free to submit it via the Contact Us form.