Employers: Asking Job Candidates About Salary History Will Soon Be Illegal in NJ
Aug 9, 2019 | Written by: Leslie A. Parikh, Esq. | Share
With the signing of Bill A1094 into law on July 25, 2019, New Jersey has followed in the footsteps of several other states by prohibiting employers from inquiring about job applicants' prior earning history. The new law goes into effect on January 1, 2020, and pertains not only to wages, but also other employment-related compensation and benefits.
In an effort to clarify the breadth of the ban, New Jersey's law contains examples of permissible activities and exceptions to the overall ban. For example:
If a prospective employee voluntarily discloses salary history, the employer is permitted to verify that information with the prior employer and utilize the information to determine the applicant's compensation when hired.
The ban does not apply to employees applying for an internal transfer or promotion.
Employers are permitted to discuss the "terms and conditions" of incentive and compensation plans that the prospective employee was subject to at a prior place of employment only if the employer does not ask about specific dollar amounts, and if the applicant's prospective job with the new employer includes an incentive or commission plan.
If employers require background checks, they should inform the background check vendor that salary history information is not to be disclosed in the scope of the background check. If for some reason the information does include such a disclosure, the employer must destroy the salary information immediately. The foregoing scenario will not create a violation of law.
Employers may obtain written authorizations from a prospective employee to confirm salary history only after an offer of employment has been extended that contains an explanation of the overall compensation package.
The law specifically provides for a private right of action and civil penalties, which range from $1,000 to $10,000 per violation depending on the circumstances.
This recent legislation, coupled with various other laws passed in connection with the hiring process, must be understood by employers. It is imperative that employers be up-to-date on all state and local laws affecting the hiring process, such as the Fair Credit Reporting Act, Ban the Box laws, social media, inquiry prohibitions, and the most recent pay equity laws.
If you are an employer who needs assistance in understanding or interpreting these new laws, please feel free to contact me.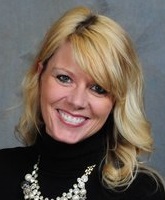 Leslie A. Parikh, Esq., is a partner with Gebhardt & Kiefer, PC.  She practices primarily in the areas of employment law, civil rights litigation, municipal law, insurance defense, and the representation of public entities in both State and Federal Court.  Contact Ms. Parikh at 908-735-5161 or via email.
If you have a suggestion for a future blog topic, please feel free to submit it via the Contact Us form.