As we approach Super Bowl Sunday, I am reminded of the claims that Super Bowl Sunday has the highest domestic violence incident rate of any day each year.[i]  Domestic violence has been a societal problem for many, many years, long before the Super Bowl was an event, and most likely since men and women began having relationships.  For many years, domestic violence was often hidden and it was rarely discussed.  Unfortunately, domestic violence continues to be present in many relationships.  However, it is now coming out of the shadows and is discussed openly as we try to eliminate it from our society.  One medium in which domestic violence is sometimes addressed is music.
Song writers have penned lyrics about domestic violence as far back as the 1920s.  Older songs were often about staying in a relationship despite the violence, which is classic in regard to the cycle of domestic violence.  One such song, Ma Rainey's "Sweet Rough Man" included lyrics such as "I woke up this mornin', my head is sore as a boil/my man beat me last night with five feet of copper coil." 
There was also a song written by acclaimed songwriters Gerry Goffin and Carole King in 1962 called "He Hit Me (And It Felt Like a Kiss),"[ii] for which they were criticized. The song was sung by the Crystals and was said to have been written based upon an abusive relationship Goffin and King's babysitter Little Eva had.[iii]  In listening to the actual lyrics "he hit me and it felt like a kiss, he hit me and I knew he loved me, if he didn't care for me I could have never made him mad, but he hit me and I was glad," it is clear why there was criticism of the song.[iv]
While there are current songs that relate to staying in an abusive relationship, many of the more recent songs have a "revenge" theme to them.  In some of these songs, domestic violence in response to infidelity is actually promoted.  While there have been songs that have received criticism for addressing domestic violence in a positive or neutral way, many of the "revenge" themed songs seem to escape criticism. 
Of course, Guns N' Roses appropriately received criticism for their song "I Used to Love Her (But I Had to Kill Her)."  While the band's guitarist, Slash, claims the song was about Axl Rose's dog, that seems to be a stretch considering such lyrics as "she bitched so much, she drove me nuts, and now I'm happier this way" and "I had to put her 6 feet under, and I can still hear her complain."  The claim that the lyrics were a "joke" by the band is not very funny in the realm of domestic violence.[v]  Although there was some criticism of the song at the time it was released in 1988, considering the more recent public outcry against domestic violence, if released now, the song would receive far more criticism.
Carrie Underwood has received critical acclaim for her anti-domestic violence songs.  The song "Church Bells" promoted the notion of fighting back with vigilantism by the victim of domestic violence.[vi]  This song references a husband "getting way too drunk" and "he came home ready to fight" which resulted in "all bruises covered in make-up and dark sunglasses."  Ultimately the victim "slipped something in his Tennessee whisky no law man was ever going to find, and how he died is still a mystery, but he hit a woman for the very last time."  Carrie Underwood continued her theme in other hit songs, including "Two Black Cadillacs," where a wife and her husband's lover find out about each other and bring an end to her husband's cheating, meeting for the first time at the funeral.  The song seems to actually promote domestic violence by the killing of one's spouse for an affair.  She continued to promote the "revenge" theme in her song "Before He Cheats."[vii]  However, it went largely ignored that she glorified domestic violence and vigilantism in this song.  If one were to reverse the gender in the song, it is likely there would have been a public outcry for a man destroying his girlfriend's car because she cheated on him.  While the song villainizes the owner of the vehicle for cheating (which clearly is wrong in a relationship), the cheating is certainly not a basis for the domestic violence that includes "I dug my key into the side of his pretty little souped-up 4-wheel drive, carved my name into the leather seats, I took a Louisville slugger to both headlights, I slashed a hole in all 4 tires."  While the owner of the vehicle might think twice before he cheats in a future relationship, it is likely the perpetrator of the domestic violence would be paying restitution for the property damage as well as ending up with a final restraining order against her.  Even Carrie Underwood herself advised she did not recommend this course of property damage when faced with infidelity in a relationship.
The "revenge" theme appears to be common in other country songs, not only in response to domestic violence but in response to cheating spouses, or significant others.  While the notion of  domestic violence victims standing up for themselves is appropriate, the violent response is not, especially in regard to infidelity.  In the catchy tune "The Night the Lights Went Out in Georgia,"[viii] we find out the "innocent man's" sister actually killed his cheating wife and his best friend with whom she was cheating. (While that may not be considered domestic violence unless the sister resided with the couple, the song still seems to glorify vengeance by violence). Similarly, Miranda Lambert's "Kerosene" depicts her burning her cheating lover's house, presumably with him inside.  In reality, she would likely end up in prison for such an act.
There are other recent songs with a similar revenge theme, but relating more to domestic violence.  The Dixie Chicks song "Good Bye Earl"[ix] tells the story of two high school best friends, one of whom gets married in what turns into an abusive relationship.  That song even references obtaining a restraining order, which unfortunately does not prevent further violence.  The lyrics include "She'd put on dark glasses or long sleeved blouses or make-up to cover a bruise. Well she finally got the nerve to file for divorce and she let the law take it from there, but Earl walked right through that restraining order and put her in intensive care." Ultimately, with her friend's help, the wife puts an end to Earl.  While I am not an expert in criminal law, and the wife would be a sympathetic victim, this sounds like premeditated murder even though Earl was a horrible person.  The same goes for Miranda Lambert's song "Gunpowder and Lead," where she waits with a loaded shotgun to take revenge on her abuser.  Such songs make an strong emotional statement against physical abuse, but cross the line by turning the victim into a murderer.
Martina McBride's song "Independence Day" tells the story of a child who witnesses domestic violence between her parents.  The line "some folks whispered and some folks talked but everybody looked the other way" was a common reaction to domestic violence throughout the years.  Hopefully, that is changing as domestic violence victims and witnesses come forward to try to stop this trend.  While the victim of domestic violence in the song "Independence Day" "burns down the house" with the abuser in it, this results in the child being sent to the "county home."  While it is easy to see why such "revenge" songs and themes are popular, the reality is that the revenge can end in a result where the children do not have either parent raising them.
These type of country songs are not limited to women getting revenge for bad relationships; they also include men.  In the Garth Brooks song "Papa Loved Mama," the lyrics note "papa loved mama, mama loved men, mama's in the grave yard, papa's in the pen."  In the song, a husband who finds out his wife is cheating, takes revenge and kills her.  This violence against a spouse is domestic violence and results in the children having neither parent raise them, as one parent is dead and the other is in prison.
The revenge theme is not only limited to country music.  The Nickelback song "Never Again"[x] is sung from a child's view of a domestic violence situation.  The child's mother eventually has enough of the physical abuse and shoots the father.  The lyrics tell the story "he's drunk again, it's time to fight, same old shit…, she grabs the gun, she's had enough…pulls the trigger as fast as she can, never again."  The child is clearly another victim, not only because he witnesses the domestic violence (and actually wishes he could beat up his father), but because it may result in losing both parents (assuming the father dies and the mother is convicted of the crime and goes to jail).
There are also songs that were changed to reflect domestic violence such as "Love the Way You Lie" by Eminem and Rihanna.  The song was originally written about the controlling nature of the record company, but it was changed slightly and took on a new meaning when sung by Eminem and Rihanna, who had both been involved in very public abusive relationships with others.[xi]  The song epitomizes the cycle of domestic violence with lines such as "cuz when its going good, its going great" "but when its bad, its awful."  The abuser notes "I feel so ashamed, I snapped, who's that dude, I don't even know his name, I laid hands on her."
Certain songs may appear to be about domestic violence when in reality they are not.  For many years, I believed the song "Luka" by Suzanne Vega was about a woman in an abusive relationship.  However, apparently, Luka is a boy's name and the song is actually about child abuse (there are also many songs about child abuse).  In addition, I had always believed the song "Voices Carry" by Til Tuesday was about a domestic violence situation.  In high school, I was disturbed by the lyrics in the video as my interpretation of them was that of a woman being shut down (with lines like "he says shut up now") in a very controlling relationship.  Upon further research, I discovered the song was actually about a relationship between two women, but was apparently too controversial for the 1980's so the record company insisted the lyrics be changed to reflect a relationship between a man and a woman.[xii] 
Over the years, various rock artists have recorded songs about domestic violence.  Alice Cooper demonstrated a more sensitive and serious side to his music when he recorded the ballad "Only Women Bleed,"[xiii] which is essentially a commentary about a woman in an abusive marriage.  The lyric "he lies right at you, now hate this game, he slaps you once in a while and you live and love in pain" says it all.  Pink Floyd's "Don't Leave Me Now" is about an abuser asking his victim why she has run away and asking her to return.  Similar to Eminem's "Love the Way You Lie," it is sung by the abuser.  The Greenday song "Pulling Teeth" is about an abusive relationship where the woman is actually the abuser.  While this is less common (both in songs and in the real world) there are situations where the husband or boyfriend is the victim of domestic violence.  Many years ago, my first domestic violence case where I represented the victim involved a wife striking her husband from behind and then kicking him in the face after he went down.  The husband suffered a broken jaw and a fractured orbital.  In addition to the husband obtaining a final restraining order, the wife was charged with aggravated assault.
As you can see, musicians often address social issues in their music.  The issue of domestic violence has been included in songs from many artists of different times and musical genres.  However, what seems clear is that domestic violence has become a more common theme in music as society takes more steps to address this problem.  As more and more people become aware of domestic violence, and not just physical violence but also emotional abuse, hopefully people will continue to take more steps to prevent domestic violence.   However, we must be careful not to support or condone vigilantism (which is also domestic violence) in response to cheating in relationships or even in response to domestic violence. 
Continued education and public outcry against domestic violence situations, as well as using the police, the laws and the court system rather than vigilantism, are the best ways to address a domestic violence situation.  Or, instead of violence in response to infidelity, the course suggested by R.B. Greaves in "Take a Letter Maria" should be followed.  The lyrics convey the response to finding his wife cheating on him, asking his secretary to, "take a letter Maria, address it to my wife, send a copy to my lawyer, gonna start a new life".[xiv]  Just make sure to always copy your lawyer.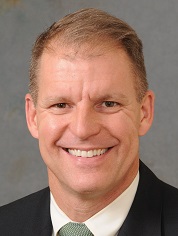 William J. Rudnik, Esq. is certified by the NJ Supreme Court as a Matrimonial Attorney. He is also qualified as a Mediator in the field of Family Law under the New Jersey Court rules, and he is trained in Collaborative Divorce. Contact Mr. Rudnik at 908-735-5161 or via email.
[i] According to Snopes.com, there is no evidence that domestic violence is higher on Super Bowl Sunday.
[ii] In addition to criticism, the song did not have the popularity of other Goffin/King compilations such as the #1 hits "Will you still love me tomorrow" by the Shirelles in 1960; "Take Good Care of my Baby" by Bobby Vee in 1961 and "The Locomotion" by Little Eva in 1962.
[iii] Little Eva was Eva Boyd, who also sang the demo of the Goffin/King composed song "The Locomotion" in 1962.  The song was written for Dee Dee Sharp, but when Sharp turned it down, it opened up the opportunity for Little Eva who sang the demo.
[iv] The song was also redone by The Motels in 1982, Hole in 1994, and Grizzly Bear in 2007
[v] A Florida man, Justin Barber was accused of killing his wife in 2002.  Part of the evidence against him was the fact that he downloaded this song onto his computer only a few hours before the murder.  Although he deleted the song before turning over his computer to the police, it was retrieved by a forensic expert, the song was played for the jury and the lyrics displayed in the courtroom.  Barber was convicted of first degree murder and sentenced to life in prison.
[vi] Rolling Stone Magazine called the song "the most epic domestic-violence-revenge-murder ballad in years."  It peaked at #43 on the Billboard Top 100.
[vii] This 2005 song reached #8 on the Billboard Top 100, won the Grammy Award for Best Country Song, and was nominated for the Grammy Award Song of the Year.
[viii] The song was written by songwriter Bobby Russell and although he did not like the song, his wife Vicki Lawrence did like it.  She released the song in 1972 and it reached #1 of the Billboard Top 100 in 1973.  Vicki Lawrence is well known for her comedic role on The Carol Burnett Show, with Carol Burnett, Harvey Korman, and Tim Conway.
[ix] The song reached #19 on the Billboard Top 100 in 2000 but the video seemed to be even more popular with famous actors Dennis Franz as "Earl", Jane Krakowski as "Wanda" and Lauren Holly as "Mary Ann".
[x] This 2002 Nickelback song reached #1 on the Billboard Top 100.  The original video for the song was scrapped due to its violent nature and it was replaced with concert footage.
[xi] The song was written by Skylar Grey.  Rihanna allegedly had an abusive relationship with Chris Brown and Eminem allegedly had an abusive relationship with Kimberly Scott.  The song held the #1 spot on the Billboard Hot 100 for seven weeks.  Rihanna has said that the theme of domestic violence is what makes the song effective.
[xii] The song was written by Til' Tuesday lead singer Aimee Mann, allegedly inspired from her breakup with band drummer Michael Hausman.
[xiii] The song written by Alice Cooper was on his album "Welcome to my nightmare" album and reached #12 on the Billboard Top 100 in 1975.
[xiv] In the song, although the wife cheats on the husband, the husband acknowledges that his working all the time contributed to the breakdown of his relationship with the lyric "all work and no play has just cost me my wife".