Do You Have the Right to Take Cellphone Videos of Police Activities?
Mar 2, 2016 | Written by: Richard P. Cushing, Esq. | Share
Citizen witnesses have sometimes been known to videotape and thereby expose police misconduct. You may wonder whether, if you thought the police were misbehaving, you would have the right to videotape that conduct, or if the police could prevent you from doing so and perhaps even confiscate your phone and/or arrest you. 
The ABA Weekly Newsletter of February 26, 2016 reported a federal judge's decision that held citizens don't have a First Amendment right to take cell phone videos of police officers unless they are challenging or criticizing police conduct. In this case, neither of the two plaintiffs who were arrested explained or expressed to the police why they were taking pictures. The federal district court judge in Philadelphia, Judge Mark Keaney, in Fields v. City of Philadelphia (Case 2:14-cv-05284-MAK) reasoned that there was no First Amendment violation because the plaintiffs were unable to establish any First Amendment activity by picture taking. The judge did agree that the plaintiffs successfully pleaded a Fourth Amendment violation. The article is set forth in full here.
While the judge ruled there was no per se First Amendment right to videotape police activity, police officers would be wise to limit interference with a citizen's right to video police activity to instances where the citizen's conduct interferes with police activities. Since state and federal Attorneys General are encouraging police to wear body cameras to record citizens' reactions, and courts are loath to restrict citizens' rights, a police officer who interferes with a citizen videotaping an incident, where the citizen is not interfering directly with police activity, may be subject to a civil rights claim.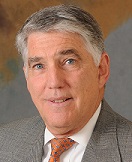 Richard P. Cushing, Esq., is a trial and municipal lawyer who specializes in complex litigation, land use matters, employment law, and the representation of public entities, corporations and insurance companies. Contact Mr. Cushing at 908-735-5161 or via email.