Do You Have an Umbrella Insurance Policy?
Jun 4, 2015 | Written by: Robert C. Ward, Esq. | Share
If you have been involved in a motor vehicle accident in which another party has been injured, an umbrella policy could prove beneficial in lowering the expenses and any potential judgments associated with litigation, especially if you are at fault.
In addition to the emotional toll that an accident can cause, a lack of insurance coverage can lead to additional worry and many sleepless nights for you. This extra burden can be avoided by purchasing a policy that will protect your personal exposure. If you own a home and/or a business, or if you are a resident relative of a homeowner, an umbrella policy can provide additional insurance coverage above the normal liability limits on your automobile insurance and homeowner's insurance.
If you do not currently have an umbrella policy, it would be advantageous to contact your insurance company or agent to find out the specifics of obtaining an umbrella policy of $1million or more as excess coverage beyond your auto and homeowner's insurance. Umbrella policies are usually relatively inexpensive in comparison to other types of insurance.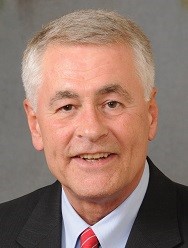 Robert C. Ward, Esq. is a partner at Gebhardt & Kiefer, PC, and concentrates his practice primarily on personal injury and general negligence litigation, with particular emphasis on motor vehicle accidents, construction accidents and defects, along with other types of varying general negligence. Contact Mr. Ward at 908-735-5161 or via email.