Critical Checklist for Divorce Mediation
Oct 7, 2015 | Written by: Diana N. Fredericks, Esq. | Share
Divorce mediation can be an excellent alternative to traditional litigation in many circumstances. However, there are some important factors to consider when selecting a mediator and preparing for the process.
First, divorce mediators are trained in many different styles, and it is important to understand their varied approaches before making a selection.   Mediators can be selected with the assistance of your attorney, the Court's list of economic mediators[1], and/or Bar Association referrals.
When selecting a Mediator, you should consider…
How much experience does the mediator have?
What kind of education and training does the mediator have?
Will the mediator provide you with references?
How will mediation be conducted? Separate rooms? Same Room?
Will the mediator give an opinion regarding outcome?
Will the mediator provide you with a copy of his/her agreement/engagement in advance?
What is the hourly rate and is a retainer required?
What are the rules on confidentiality?
How long are the sessions?
How many sessions will be necessary?
Will the mediator review any materials in advance?
Does the mediator accept the submission of confidential position statements in advance?
What documents do you need to have for mediation?

Tax Returns?
Financial Statements/Account Statements?

Who needs to attend? Lawyers? Accountants? Experts?
How does the mediator handle impasse?
Does the mediator draft a Memorandum of Understanding or a Marital Settlement Agreement?
How does the mediator communicate the issues and expectations for each session?
Once you have selected your mediator, scheduled a session and understand the process, you need to consider your position on the issues. While you are expected to compromise and may not always get what you want, it is important to have an understanding of the issues you are expected to address (especially if you do not have an attorney) and understand your expectations with regard to those issues.   While it is critical that you have an opinion on the issues, it is equally important that you are also willing to compromise.
Some of the issues to consider and plan for include:
Parenting Arrangements

1. Legal Custody (who makes major decisions about the children regarding education, religion, and major healthcare issues?)
2. Physical Custody (time the children will spend with each parent)
Weekdays
Weekends
Childcare plans
Extracurricular activities
Holidays
Birthdays
Summers
Extended vacation times
Travel plans
Temporary changes to plan
3. Communication (telephone, email, text)
Between parents
Between parents and children
4. Spousal Support and Expenses
Spousal Support: amount, method, and duration
Health insurance
Life insurance
5. Child Support and Expenses
Child support: amount, method, and duration
Health insurance
Medical expenses not covered by insurance
Childcare expenses
Tax deductions
Life insurance beneficiaries
School/college expenses
Expenses for extras: activities, birthday parties, non-essential items
Equitable Distribution of Property
Determine value of assets and liabilities, including:

House/property
Property expenses (mortgage, utilities, taxes)
Household furnishings
Motor vehicles (payments, insurance, expenses)
Savings/checking accounts
Investments/stocks
Retirement accounts
Credit cards
Personal debt
Insurance (cash value)
Tax refunds or payments due
Inheritance
Bankruptcy
Business
Moving
Communication
Legal expenses
Resolving future disputes
Above all, BE PREPARED TO COMPROMISE!!!  Mediation is about settlement, not winning.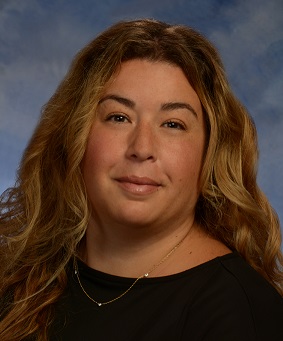 Diana Fredericks, Esq., is a partner with Gebhardt & Kiefer, PC and has devoted her practice to family-related matters. If you wish to schedule a consultation, contact Ms. Fredericks at 908-735-5161 or via email. In 2015, Ms. Fredericks was named to the NJ Super Lawyers Rising Stars list in the practice of family law by Thomson Reuters, and to the 2015 New Leaders of the Bar list by the New Jersey Law Journal.
[1] http://www.judiciary.state.nj.us/family/rosters/hunterdon.pdf