Court Mandates Auto Dealers to Provide Insurance for Loaner Car Drivers
Apr 28, 2021 | Written by: Jacob A. Papay, Jr., Esq. | Share
A recent NJ Supreme Court decision mandated that NJ auto dealerships must provide customers and permissive users of dealership loaner cars with liability insurance of at least $100,000.00 per person and $250,000.00 per accident, regardless of the amount of liability insurance held by the customer. 
In Huggins v. Aquilar (A-78-19, decided April 21, 2021), the NJ Supreme Court invalidated an automobile dealership's insurance policy (aka "garage policy") condition that excluded coverage to customers using dealership loaner cars if those customers had liability coverage equal to or greater than the compulsory statutory minimum ($15,000.00 per person, $30,000.00 per accident) per NJSA 39:6B-1(a).
New Jersey automobile dealerships must obtain and maintain liability insurance in the amount of $100,000 per person and $250,000 per incident "covering all vehicles owned or operated by the applicant, at his or her request or with his or her consent." N.J.A.C. 13:21-15.2. The Court found the policy exclusion eliminating such coverage to customers possessing at least the compulsory mandated liability limits was an impermissible "escape clause."  The Court noted the legislative mandates for dealerships of NJAC 13:21-15.2 and for automobile owners under NJSA 39:6B-1(a) are on the dealership rather than users of the vehicles. Under the circumstance, the dealership's policy could not limit its vehicle coverage to the user of the vehicle.  The Court also noted that requiring dealerships to maintain higher liability limits than car owners was acceptable, recognizing that owners of various vehicles, such as ambulances, limousines, taxis, etc. are required to maintain greater liability coverages.  
Since the decision was allegedly one of initial determination, the Supreme Court's ruling required the dealership's policy to provide the minimum mandated liability coverage limits rather than the actual policy limits that were much greater.  The dealership's insurance carrier intended to reserve the policy limits to the dealership owners and employees, while customers and permissive users received only the minimum mandatory liability limits. The Supreme Court determined its decision was one of first impression, such that the dealership's insurance carrier did not have sufficient notice that the impermissible exclusion required coverage beyond the mandatory minimum to permissive users.  The Court indicated that from thereon, garage owner policies must provide permitted users with the mandatory minimum liability limits up to the actual policy limits unless the policy provides a valid limitation (aka "Step-Down Clause") limiting the coverage limits for permissive users to the mandatory minimum limits.
The Huggins decision did not cover other permitted policy conditions, such as whether the garage policy coverage is primary, excess or contributory to a customer policy.  Those issues are dependent upon the language in the respective policies. 
However, no matter what automobile insurance you have, you are now entitled to at least $100,000.00 per person and $250,000.00 in liability coverage from a NJ dealership when using a dealership loaner car.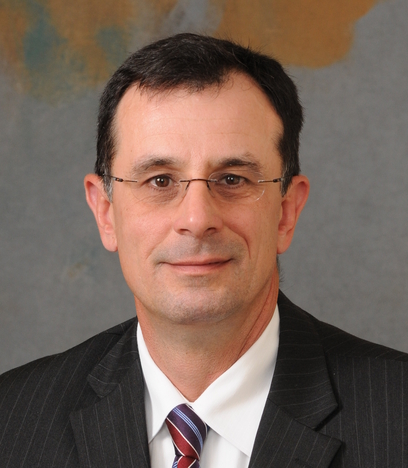 Jacob A. Papay, Jr. is a partner with Gebhardt & Kiefer, PC, and practices primarily in the areas of construction defect claims, construction injury claims,  first-party insurer claims, insurance coverage disputes, subrogation, provider health care law, commercial law, defense of professional negligence, and public entity general liability.  He represents numerous insurers, Third Party Administrators, medical groups, and businesses, and he has successfully defended public entity officials and employers in wrongful death, discrimination, excessive force and other civil rights claims.  In addition, Mr. Papay represents small businesses in mergers, acquisitions, trade secrets, employment and unfair trade practice claims. 

If you have a suggestion for a future blog topic, please feel free to submit it via the Contact Us form.
Any statements made herein are solely for informational purposes only and should not be relied upon or construed as legal advice.