Court Addresses Claims of Mailing Sent but Never Received
May 13, 2021 | Written by: Arthur D. Fialk, Esq. | Share
An unreported U.S. District Court case, Taylor v. CDS Advantage Solutions, (D.N.J 2021) discussed arbitration and opt-out issues.  However, central to the case was the issue of a mailing purportedly sent by regular U.S. mail, and an intended recipient who claimed the mailing was never received.
The case involved an employee suing an employer alleging violation of the Family Medical Leave Act and the Americans With Disabilities Act. The employer sought to move the case to arbitration based upon an arbitration agreement.
The Court noted that there is a strong public policy favoring arbitration, but there must be a valid agreement to arbitrate, and the dispute must fall within the scope of that agreement. Contract principles control that issue.  There must be a knowing assent to arbitration by both parties, and a clear understanding of that assent.
In this case the employer claimed to have mailed, by regular mail, an arbitration agreement with a provision whereby the employee had an option to participate in or opt-out of the arbitration program by a deadline date. The employee did not respond to this mailing and sent no exercise of the opt-out option. However, the employee claimed to never have received the arbitration agreement mailing.
The Court referenced the mailbox rule whereby if a letter is properly directed and delivered to the post office, there is a rebuttable inference of receipt. The employer presented evidence of its procedures in providing arbitration agreements and opt-out options, but did not present a witness with personal knowledge of this mailing. Such secondhand information was not sufficient for the mailbox inference. On the record presented, the Court did not transfer the case to arbitration.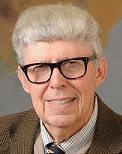 Arthur D. Fialk is an associate with Gebhardt & Kiefer, PC.  His primary area of concentration is legal research regarding complex legal issues and preparation of dispositive applications in litigation and appellate practice.

If you have a suggestion for a future blog topic, please feel free to submit it via the Contact Us form.
Any statements made herein are solely for informational purposes only and should not be relied upon or construed as legal advice.