Can Your Employer Force You to Get Vaccinated Against COVID-19?
Feb 8, 2021 | Written by: Sharon M. Flynn, Esq. | Share
The short answer to this question is yes.  Although New Jersey does not have a statewide requirement for employees to receive vaccinations, an employer can mandate that its employees receive a vaccination as a condition of employment.  However, there are exceptions to this to allow for potential concerns related to disabilities and for religious beliefs that prohibit vaccinations.  For this reason, most employers to date have simply encouraged their employees to get immunized rather than issue a company-wide mandate.
On December 16, 2020, the Equal Employment Opportunity Commission (EEOC) confirmed that a COVID-19 vaccination requirement by itself would not violate the Americans with Disabilities Act (ADA).  The EEOC claimed that the ADA, which gives employees some rights when it comes to an employer requiring certain medical exams, does not apply to the administration of COVID vaccines. The EEOC stated that if a vaccine is administered to an employee for protection against contracting COVID-19, the employer is not seeking information about the employee's impairments or current health status and, therefore, it is not a medical examination that falls under the purview of the ADA.  Accordingly, the EEOC indicated that it would be permissible for an employer to mandate that its employees get vaccinated and to ban them from the workplace if they refuse.  This is based on the employer's ongoing obligation to ensure that its employees have a safe and healthy environment in which to work, which is the same justification as to why employers are permitted to require employee testing for COVID-19.   
Still, some employees may be exempted from mandatory vaccinations. Those restrictions generally are tied to the federal Americans with Disabilities Act (ADA) and Title VII of the Civil Rights Act of 1964. The New Jersey Law Against Discrimination (NJLAD) prohibits discrimination based on disability. It defines "disability" very broadly.  Accordingly, it may include medical conditions that preclude getting a vaccination due to, for example, a suppressed immunity or an allergy to the ingredients in the vaccine.  Under the statute, employers must make "reasonable accommodations" for employees with disabilities. 42 U.S.C. § 12112(b)(5).  Obviously, the extent to which an employer can accommodate an employee depends on the type of job and the risks posed to other employees in the workplace.  Another objection to mandatory vaccines is usually based on religious grounds.  The NJLAD also prohibits employers from mandating anything "that would require [an employee] to violate or forego a sincerely held religious practice" and requires them to "reasonably accommodate" the employee's religious practice. N.J. Rev. Stat. § 10:5-12(q)(1). As with objections based on disability, an employer's ability to accommodate an employee's religious objection will also depend on the type of job and the type of workplace.  Of note, the employer is not required to make an accommodation if doing so would cause "unreasonable interference with the safe or efficient operation of the workplace." Id. at § 10:5-12(q)(3).
Based on the above, it is essential that employers who opt to require their employees to receive COVID-19 vaccinations ensure that the vaccinations are job-related and applied non-discriminatorily.  It is also important for the employer to keep in mind that the employee has the right to request a reasonable accommodation, such as working remotely if possible.  It remains to be seen whether the government will mandate a COVID-19 vaccination and, if so, for whom and under what circumstances. Such a government-issued mandate could, of course, override some or all of the employer considerations and issues discussed above. Either way, employers are encouraged to consult with legal counsel before arriving at such an important decision.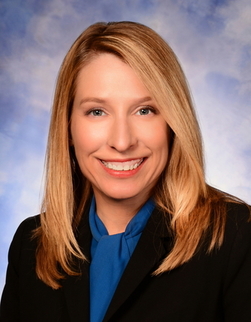 Sharon M. Flynn is an associate with Gebhardt & Kiefer, PC, and practices primarily in the areas of general litigation, employment law, and insurance defense.

If you have a suggestion for a future blog topic, please feel free to submit it via the Contact Us form.
Any statements made herein are solely for informational purposes only and should not be relied upon or construed as legal advice.