Can the Court Compel Parenting Time?
Aug 11, 2015 | Written by: Diana N. Fredericks, Esq. | Share
In divorce cases, we often encounter a "fight" over parenting time with children, where both parents want the children as much as possible. However, sometimes there are cases where a child is desperate to know and love a parent who, for many reasons, is unavailable. What do you do when a parent refuses to spend time with his or her child? Assuming the parent has not been declared unfit, can the Court compel parenting time? Although RR v. LAC is an unusual case in many ways, the Court attempts to answer that question.
The following excerpts detail the facts of this case and the courage of the child and the Judge to do something differently…
This Case concerns the Court's authority to fulfill a child's request to hug and see her father.
Father works full-time, ten hours a day, and lives alone. Mother works part-time, for minimum wage, and lives with the parties' daughter, Gabriela. Father requested a divorce, with the possibility of future parenting time "when I am ready." Mother listened attentively and softly replied: "we do not have joint property or belonging[s]; but we do have a daughter of the two of us." Mother asked the Court for assurances that Gabriela's Father would help her and raise Gabriela if she was unable to. Mother voiced the worry of parents who struggle to raise children alone: "I am not a person made out of steel. I may get sick. Who will look after our daughter, if something happens to me?"
Father did not see his wife and daughter from 2002 to 2013; Gabriela had no recollection of her Father. He was a stranger except in her heart. When Gabriela arrived in the United States, she was thirteen years old. Instead of being reunited with her Father, she was isolated from him again. Her parents lived under the same roof as angry strangers. Marital discord intensified. The Division of Child Protection & Permanency ("DCP&P") intervened and provided services and evaluations. During her evaluation, Gabriela expressed a poignant wish: "to have a Dad." Her wish was not fulfilled. Her parents separated less than two months after Gabriela arrived in the United States. While flailing helplessly in the maelstrom of marital discord at home, Gabriela found no comfort at school. She was taunted and bullied because of her cleft palate, hearing loss and impaired speech. In desperation, Mother sent her back to Peru to live with her maternal Grandmother to escape the bullies and for medical treatment that she could not afford in the United States. Within a few months, Gabriela left her home in Peru for the United States; had her hopes for a family dashed; was bullied at school; and boarded a plane back to Peru without her Mother. Four months later, she returned to the United States at age 14. She is in therapy to ease the pain of separation, bullying, her many challenges and adolescent angst. She had cleft palate surgery. Surgical repairs, speech rehabilitation and dental restoration beckon.
Soon after the hearing began, the Court noticed someone whose head was down while rocking back and forth in the back of the courtroom. Mother had brought Gabriela to court. The Court asked why. Mother responded that Gabriela's psychologist told Gabriela that she had every right to come to court to ask the Judge her questions. The Court closed the proceeding. Gabriela cautiously approached counsel table. She spoke with the assistance of the court interpreter. Now age 15, she is in the 8th grade and will attend high school in the fall. During gentle questioning by the Court, Gabriela explained that she came here "to ask [the Court] if it is possible for him [Father] to see me once a week." Gabriela hesitated before her evocative second request: "and I would like to give him a hug." A hungry person does not want a dissertation on the socio-economic causes of poverty. There will be time enough for that after the hunger pangs subside. A hungry person wants something to eat. Gabriela came to a Court believing that a Judge could and would help her. She did not seek an explanation of why some parents do not see their children. Gabriela stood courageously before strangers risking rejection, disappointment and more heartbreak if her requests were denied. Gabriela's heart hungered to know and hug her Father. The Court thanked Gabriela and invited her to join staff in chambers. After Gabriela left, the Court questioned her parents. Father explained that he is leery and uncomfortable about seeing his daughter. "I am not ready. I need psychology. Someone to speak to. I don't hate her. I know she is my daughter. I brought her here to make something different for her." Through colloquy with the Court, Father began to see things through his daughter's eyes instead of his own. Father acknowledged that Gabriela was without him for most of her life wondering what she did wrong to explain his absence. He acknowledged that Gabriela might have been justifiably angry when she called him bad names in the past because she was unable to express her pain in a way that he approved of. Gabriela worried about her appearance, her prior surgeries and the surgeries to come. She suffered at school. She was depressed and attempted to harm herself. She was reminded why each time she spoke and whenever she saw her image in the reflection of her tears. Before Gabriela returned to the courtroom, Mother said that she had a "gift" for Father. Her "gift" was to let him know that Gabriela is now considered a genius at school, and that she is a photographer and a poet whose poetry may soon be featured in the New York Times. Gabriela returned and cheerfully acknowledged her love of photography and poetry. The Court then asked Father if he was ready to share the "gift" that was discussed while Gabriela was in chambers. Father quickly walked toward Gabriela as she rushed toward him. They sobbed heartily and hugged for a long time.
A custodial Parent is entitled to the non-custodial Parent's assistance raising their Children. Non-custodial Parents (who have not been declared unfit) should assist custodial Parents in raising and nurturing their Children unless there is a Court order prohibiting them from doing so. Custodial Parents need a parenting break too. The Court also has the equitable authority to facilitate parenting time between children and absent parents, to order counseling, and to require parents to complete parenting programs. "In promoting the child's welfare, the Court should [make] every effort to attain for the child the affection of both parents." In re Jackson, 13 N.J. Super. 144, 147-48 (App. Div. 1951). Today's Order strives to do so. "The Family Court possesses broad equitable powers to accomplish substantial justice." Finger v. Zenn, 335 N.J. Super. 438, 446 (App. Div. 2000), certif. denied, 167 N.J. 633 (2001). The Court has the authority to facilitate and grant Gabriela's request that her Father see her once a week. Father requested counseling and expressed his desire to establish a relationship with Gabriela. The Court granted his request. Consistent with ever-evolving notions of therapeutic courts, Father and Daughter took that first step and embraced. Today's Order establishes a parenting schedule, provides counseling and a path toward enhanced parental commitment.
Courage takes many forms and comes in all sizes. Gabriela's courageous words were riveting. The tears that she and her Father shared were inspirational. Mother cried afterwards "that seeing my daughter happy makes me happy." The Court thanks this beautiful child for her gift of hope. Tear-moistened soil is often fertile soil.
While this case and the Judge's approach are certainly unique, the issue is not. Parents often wish their former spouse or child's other parent would be more involved, not only for the best interests of the child, but also because it is hard to be a single parent. While no attorney should advocate for their clients to bring children to court, this case reminds us for whom we are fighting and what is most important.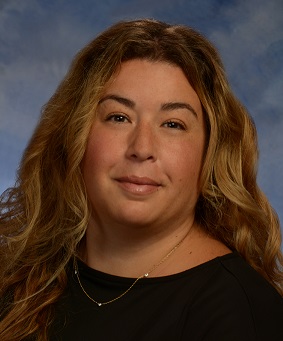 Diana Fredericks, Esq., is a partner with Gebhardt & Kiefer, PC and has devoted her practice to family-related matters. If you wish to schedule a consultation, contact Ms. Fredericks at 908-735-5161 or via email. In 2015, Ms. Fredericks was named to the NJ Super Lawyers Rising Stars list in the practice of family law by Thomson Reuters, and to the 2015 New Leaders of the Bar list by the New Jersey Law Journal.