Can Employers Levy Health Plan Surcharges on the Unvaccinated?
Oct 29, 2021 | Written by: Sharon M. Flynn, Esq. | Share
Some corporations have decided to impose a monthly health insurance surcharge on their unvaccinated workers as an incentive for more plan participants to get vaccinated.  For example, you might have heard that starting November 1, 2021, Delta Airlines will require its workers who have not been vaccinated for COVID-19 to pay a $200 monthly health insurance surcharge.  This surcharge is reportedly designed to help cover hospital stays for employees infected with COVID-19, which could potentially cost an employer as much as $50,000 a person.  Since the announcement of these planned surcharges, questions have been raised as to whether they are legal. 
The Health Insurance Portability and Accountability Act of 1996 (HIPAA), as amended by the Affordable Care Act (ACA), bans health plans from discriminating against an individual based on the individual's "health factors," which, in all likelihood, would include a person's vaccination status.  However, HIPAA recognizes an exception for activity-based wellness programs.  Activity-based wellness programs require an employee to perform or complete an activity related to a health factor in order to obtain a reward (in this case, to receive the benefit of a lower health insurance premium).  In order to be deemed a viable activity-based wellness program and avoid a violation of the HIPAA/ACA non-discrimination rules, a program must meet the following five conditions:
All eligible individuals must be offered the opportunity to qualify for the reward at least once per year.

The total reward or penalty cannot be more than 30 percent of the cost of the employee-only coverage when combined with all other wellness program awards or penalties under the plan.

The program must be reasonably designed to promote health or prevent disease.

The program must allow a reasonable alternative standard to qualify for the health insurance premium in certain circumstances (if, for example, the employee can verify that it would be medically inadvisable for him or her to be vaccinated due to an existing medical condition). 

The plan must disclose the availability of a reasonable alternative standard or the possibility of a waiver of the applicable standard.
Of note, there is no required accommodation at this point in time for religious or other non-medical reasons.  Further, there is no requirement as to when during the year the employee must meet the vaccination criteria.  Importantly, however, employers may not exclude employees from coverage under a group health plan because an employee is not vaccinated.  This would violate the HIPAA non-discrimination mandates.
Assuming that Delta satisfies the five factors noted above, Delta's $200 monthly surcharge is likely a permissible activity-based wellness program under HIPAA/ACA.  The program requires the employee to become fully vaccinated (the "activity") for purposes related to the employee's health status (protection against severe illness/death because of COVID-19), and in return, the vaccinated employee will not incur the $200 monthly surcharge (the award). 
Should you wish to speak to someone in our employment law group regarding this issue, please contact our office.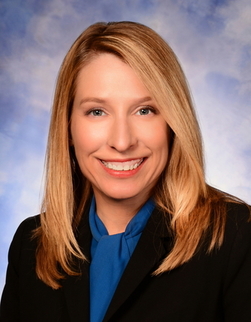 Sharon M. Flynn, Esq. is an associate with Gebhardt & Kiefer, PC, and practices primarily in the areas of general litigation, employment law, and insurance defense.

If you have a suggestion for a future blog topic, please feel free to submit it via the Contact Us form.
Any statements made herein are solely for informational purposes only and should not be relied upon or construed as legal advice.