Can Accepting Responsibility for Drunk Driver Make You Liable for Accident?
Sep 9, 2021 | Written by: Sharon M. Flynn, Esq. | Share
On June 1, 2021, the Appellate Court held in Vladimir Diaz v. Herbert J. Reynoso that a volunteer who promised the police that he would take responsibility for an intoxicated driver could potentially face civil liability when the drunk driver later caused a motor vehicle accident.
In Diaz, following a night out at a rooftop party in Fort Lee, defendant Reynoso was pulled over by the Englewood Police for traveling in the wrong direction on a one-way street.  Perceiving that Reynoso was intoxicated and unfit to drive, the officers asked him to arrange for someone to pick him up rather than arresting him.  Reynoso called a friend, Dominguez, who was briefed by the police and reassured the officers that he would drive Reynoso and his vehicle home.  Relying on this assurance, the police issued Reynoso a traffic ticket for a moving violation and permitted Dominguez to drive him home.  However, when stopped at a railroad crossing, Reynoso demanded that he drive his car.  Dominguez gave in to Reynoso's demands and allowed him to drive. 
Minutes later, Reynoso crashed his car into the plaintiff's vehicle, allegedly causing the plaintiff serious injuries.  It was determined that Reynoso was intoxicated and well over the legal limit.  When the plaintiff filed suit, Dominguez was named as a defendant and moved under Rule 4:6-2(e) to dismiss the allegations against him for failure to state a claim upon which relief can be granted. This motion was based on the grounds that there is no duty to control the conduct of others absent a special relationship, such as parent-child, master-servant, or landlord-tenant.  The trial judge granted the motion and dismissed the case against Dominquez, concluding that Dominquez did not have a legal duty to the plaintiff.  This ruling was appealed.
The issue on appeal was whether a volunteer "who assures police officers at a roadside stop of an apparently inebriated driver that he will take the driver and his car safely to a residence—but thereafter relinquishes the car to the driver before reaching that destination—can be civilly liable as a joint tortfeasor if the driver then collides with and injures another motorist."  The Appellate Division ultimately found that the volunteer may be liable if the volunteer assumed and breached a legal duty. However, this duty is not absolute. The Court indicated that such a legal duty will depend upon whether the volunteer is advised by the police, or objectively has reason to know from the surrounding circumstances, that his or her promise is an important obligation and that failing to carry it out could result in civil liability and financial consequences. 
The Appellate Division further stated, "If the drunk vehicle owner coerces the volunteer to return the vehicle, the obligation for the volunteer to act reasonably could encompass a duty to call 9-1-1 and advise the police that the impaired motorist has resumed driving."
The Court's ruling in this case opens the door to potential civil liability for those who volunteer to help and assume responsibility of an intoxicated friend, who thereafter gets behind the wheel and gets into an accident.
If you have volunteered to help a friend out and have found yourself in a similar situation or have questions about DUI charges, please contact our office and one of our lawyers would be happy to assist you.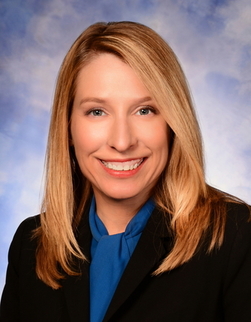 Sharon M. Flynn, Esq. is an associate with Gebhardt & Kiefer, PC, and practices primarily in the areas of general litigation, employment law, and insurance defense.

If you have a suggestion for a future blog topic, please feel free to submit it via the Contact Us form.
Any statements made herein are solely for informational purposes only and should not be relied upon or construed as legal advice.