Buying a Home: Home Inspections
Jan 21, 2021 | Written by: Lori K. MacWilliam, Esq. | Share
When you are buying a home that is not new construction, you will want to make sure you fully understand the condition of the structure and systems of the residence.  There are several inspections that can provide you with the information you need.  Here is a list:
Home Inspection: You should hire a home inspector that has been licensed by the state and make sure he/she will provide a written report.  You should accompany the inspector because he/she may provide you with information that he/she may not include in the report, such as advice on how to maintain the systems.  Accompanying the inspector will also allow you to ask the inspector questions as the inspection progresses. 
Wood-Destroying Insect Inspection: Most licensed home inspectors will also conduct a wood-destroying insect inspection as part of their service.  Even if the seller tells you that they have an annual service contract with an extermination company, you will still want to have the inspector complete the wood-destroying insect inspection form because some lenders still require a copy as part of their mortgage application process.
Radon Test: Most home inspectors will also do a radon test for you as part of their service.  This involves leaving a radon detection canister in the basement of the home (or if the home is built on a slab foundation, then on the first floor), picking it up three days later and sending it to a laboratory that will provide you with the test results. Radon tests are not necessary in all areas of New Jersey – some areas have a very low likelihood of radon so you will want to discuss with your home inspector and/or realtor if this test is necessary.
Septic Inspection: If the home has a septic system, you will want to hire a licensed septic inspector to inspect the system and provide you with a written report of his/her findings.  Most home inspectors do not provide this service, so this will be a separate inspection.  Again, you should accompany the inspector so the inspector can show you where all the elements of the system can be found.
Pool Inspection: If the home has an in-ground pool, you will want to hire a licensed pool maintenance company to inspect the pool and its systems and provide you with a written report. Most home inspectors do not provide this service so this will be a separate inspection. 
Chimney/Fireplace Inspection: Many licensed home inspectors do not provide a wood-burning chimney fireplace inspection as part of their services, so if the home you are purchasing has a wood-burning fireplace, you may need to hire a licensed chimney/fireplace inspector to conduct this inspection for you.  This is an important inspection because problems with these elements can cause significant damage.  Ask your home inspector if he/she is qualified to undertake a "Level 2" chimney/fireplace inspection when you hire him/her so that you can schedule this inspection separately if he/she is not qualified.
Tank Sweep: If the home was constructed at a time when oil storage tanks were placed underground, you will want to consider getting a tank sweep done by a licensed professional.  A few home inspectors provide this service, but most do not, so you may need a separate appointment to be scheduled with a tank sweep professional.  This professional will use equipment to determine if a there is an abandoned tank in the ground that needs to be removed.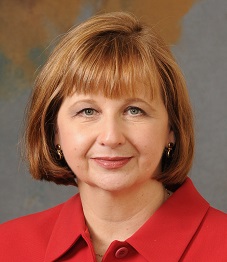 Lori K. MacWilliam, Esq. focuses her law practice on real estate, estate planning & administration, and general corporate matters. Please feel free to contact her at 908-735-5161 or via email.
If you have a suggestion for a future blog topic, please feel free to submit it via the Contact Us form.
Any statements made herein are solely for informational purposes only and should not be relied upon or construed as legal advice.