Bill Proposes to Establish NJ Board of Home Improvement and Home Elevation Contractors
Mar 23, 2022 | Written by: Jacob A. Papay, Jr., Esq. | Share
On February 7, 2022, New Jersey Assemblymen Moriarty and Mukherji introduced A2138, a proposed bill to establish the NJ Board of Home Improvement and Home Elevation Contractors, a professional licensing and regulatory board.  The bill's primary purpose is to correct the growing reality that the Consumer Fraud Act and the Home Improvement Practice Regulations are not providing homeowners with sufficient protection from, or reimbursement for, the property and financial damages incurred from incompetent and fraudulent contractors for home improvements and home elevation services.  The identical bill in the NJ Senate is S1890.  The Assembly and Senate bills are pending reviews by the Assembly Consumer Affairs Committee and the Senate Commerce Committee, respectively.
The bill repeals the Contractors Registration Act, NJSA 56:8-136, and implements credentialing requirements for home improvement and home elevation contractors. The bill applies to all verbal residential home improvement and home elevation contracts under $500.00 and all written home improvement and home elevation contracts of $500.00 or more.  All home improvement and home elevation contracts of $500.00 or more must be in writing and must contain mandatory disclosures such as start date, completion date, identification of all materials, contractor's name, license or qualifications, names of subcontractors, pay schedule, name of responsible person on site, termination clauses, etc.
The bill creates a 9-member licensing regulatory board of New Jersey residents, initially consisting of 5 home improvement contractors, one home elevation contractor, two members of the public (one of which is appointed by the Governor with the advice and consent of the Senate), and one additional appointee of the Governor per NJSA 45:1-2.2. 
The bill addresses the competency of these contractors by requiring the contractors to possess credentials as issued and regulated by the Board.  The required credentials include obtaining a license through the completion of training courses, test, or apprenticeship.  The credential requirements do not apply to contractors who registered as a home improvement contractor ten or more years prior to the effective date of the bill, or to those who conducted home elevation services for 10 or more years prior to the effective date of the bill as enacted.  Home Improvement contractors who registered ten or more years prior to the effective date of the bill will automatically receive a license upon the next renewal of their registration.
As to financial responsibility, the bill requires all licensed contractors engaged in home improvement or home elevation services to maintain a commercial general liability insurance policy of at least $500,000.00.  Every home elevation contractor must maintain cargo or other insurance in the minimum amount of $1,000,000.00 per occurrence to cover consequential damages sustained by homeowners, tenants, and others from home elevation damages.  All home improvement and home elevation contractors must post and maintain a performance bond of at least $100,000.00 in effect at all times while licensed.  The bond covers the costs of correcting or completing the work if the contractor defaults.  The bond does not cover exemplary or treble damages under the Consumer Fraud Act.  The financial requirements apply to all licensed home improvement contractors engaged in home improvement services, and to all home elevation contractors engaged in home elevation services. 
The bill does not apply to any individual who must register under the New Home Warranty and Builders Registration Act, NJSA 46:3B-1 et seq. but only as to the particular new home construction.  The bill does not apply to architects, engineers, surveyors, licensed plumbers, and other designated licensed professionals. The bill also does not apply to persons employed by common interest communities while in the course of that employment.
The bill also provides additional requirements for what must be included in written home improvement and home elevation contracts, and provisions governing the Board's regulatory powers.  Ordinarily, one may wonder whether we need another regulatory commission.  However, it is hard to fault the effort, given the documented abuses sustained by homeowners and tenants during the rebuilding after Superstorm Sandy, and the construction walkouts due to current supply-line issues. Hopefully, if the bill is passed, the new commission will stick to its mission and not expand into another taxpayer nightmare of bureaucratic largess.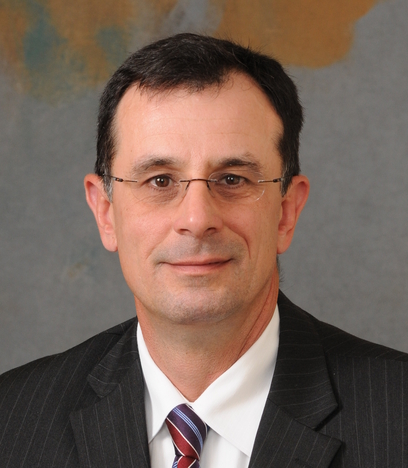 Jacob A. Papay, Jr. is a partner with Gebhardt & Kiefer, PC, and practices primarily in the areas of construction defect claims, construction injury claims,  first-party insurer claims, insurance coverage disputes, subrogation, provider health care law, commercial law, defense of professional negligence, and public entity general liability.  He represents numerous insurers, Third Party Administrators, medical groups, and businesses, and he has successfully defended public entity officials and employers in wrongful death, discrimination, excessive force and other civil rights claims.  In addition, Mr. Papay represents small businesses in mergers, acquisitions, trade secrets, employment and unfair trade practice claims. 

If you have a suggestion for a future blog topic, please feel free to submit it via the Contact Us form.
Any statements made herein are solely for informational purposes only and should not be relied upon or construed as legal advice.