Affidavit of Merit Not Needed for Vicarious Liability Claims Involving Unlicensed Employees
Apr 20, 2022 | Written by: Jacob A. Papay, Jr., Esq. | Share
Lawsuits for injuries, wrongful death, and property damages caused by the malpractice or negligence of licensed professionals or professional entities require an Affidavit of Merit from a licensed professional within the same field of specialty affirming that there are sufficient facts to support the claim.  NJSA 2A:53 A-27.  However, no Affidavit of Merit is required for a suit against a licensed professional or professional entity based entirely upon vicarious liability due to the negligence of a non-licensed employee.  Haviland v. Lourdes Medical Center of Burlington County, ___ NJ___ (2022), (A-70-20), (085419), decided 04-12-2022.
In Haviland, the plaintiff, a post–surgical patient of the Lourdes Medical Center, was injured during an x-ray when a Lourdes Medical Center radiology technician told the plaintiff to hold weights while the x-ray was being taken, contrary to the surgeon's orders.  The plaintiff sued the radiology technician and the hospital for negligence.  The hospital argued that, as a health care facility, the plaintiff's claim against it required an Affidavit of Merit.  The trial court agreed and dismissed the suit against the hospital.  On the plaintiff's appeal, the Appellate Division reversed the trial court's decision on the grounds that the claim against the hospital was not for the hospital's negligence or malpractice, but was based upon the hospital's vicarious liability for the negligence of its non-licensed radiology technician.  The hospital appealed and the NJ Supreme Court affirmed.  
The Supreme Court noted there was nothing in the Affidavit of Merit statute requiring an Affidavit of Merit as a precondition for a vicarious liability claim asserted against a licensed professional or entity for the negligence of an unlicensed employee.  The Supreme Court differentiated the Haviland claim from a vicarious liability claim against a licensed professional or entity for the negligence of a licensed employee, in which case an Affidavit of Merit is required.  Also, if the claim against the licensed professional or entity includes a claim for that professional's or entity's independent negligence, then an Affidavit of Merit is required.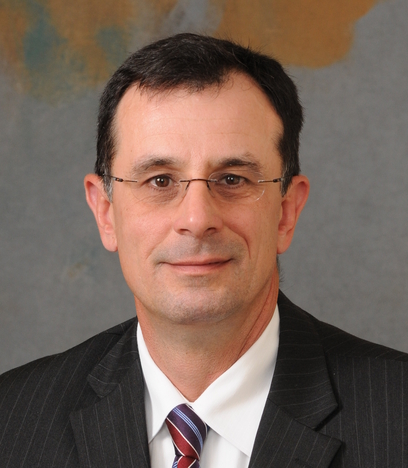 Jacob A. Papay, Jr. is a partner with Gebhardt & Kiefer, PC, and practices primarily in the areas of construction defect claims, construction injury claims,  first-party insurer claims, insurance coverage disputes, subrogation, provider health care law, commercial law, defense of professional negligence, and public entity general liability.  He represents numerous insurers, Third Party Administrators, medical groups, and businesses, and he has successfully defended public entity officials and employers in wrongful death, discrimination, excessive force and other civil rights claims.  In addition, Mr. Papay represents small businesses in mergers, acquisitions, trade secrets, employment and unfair trade practice claims. 

If you have a suggestion for a future blog topic, please feel free to submit it via the Contact Us form.
Any statements made herein are solely for informational purposes only and should not be relied upon or construed as legal advice.