Mr. Goodwin retired in 2019 after 38 years of practice. We wish him much happiness in his retirement.
For assistance with matrimonial/family law matters, please contact either William Rudnik or Diana Fredericks.
PRIMARY AREAS OF PRACTICE
Mr. Goodwin's exclusive area of concentration is family law.  He represents either husbands or wives in divorce cases and related matters, including the various collateral issues such as custody and parenting time, alimony and child support, division of assets, defending and prosecuting domestic violence proceedings, and the preparation of pre-marital agreements. He is also a trained mediator and performs mediation services for those couples who desire to resolve their differences with the assistance of a third-party facilitator. In addition, Mr. Goodwin is trained in collaborative divorce.  He has also lectured on and written articles on various family law topics, and appeared on local cable television stations to discuss and answer questions about New Jersey Family Law topics.
REPRESENTATIVE EXPERIENCE
Mr. Goodwin has successfully represented various individuals in a variety of ways. While relatively few divorce matters actually proceed to trial, he has tried a number of cases. He has obtained judgments awarding primary custody to his clients, and has also succeeded in obtaining Court approval for his client to relocate with a child out of the State of New Jersey, over the objection of the other parent. Conversely, he has succeeded in preventing adverse parties from removing children over the objection of his client. He has also tried cases where his client has received a disproportionate share of the assets based upon the peculiar fact pattern of the case. He has also obtained numerous awards for alimony, child support and other benefits for clients and their children.
Mr. Goodwin is also a skilled and experienced negotiator, an invaluable tool considering that more than 95% of divorce cases ultimately are settled. He has successfully negotiated agreements awarding his clients a greater than 50% share of the marital assets. He has also negotiated agreements to award his clients substantial awards of support, and has obtained significant periods of parenting time for his clients.
Mr. Goodwin uses his negotiation experience as a mediator, a process in which he acts as a third-party facilitator to assist a husband and wife to come to their own agreement, thereby saving significant legal costs and time.
EDUCATIONAL BACKGROUND
In 1978, Mr. Goodwin graduated from Seton Hall University where he received a B.A. with High Honors and was also a member of the National Political Science Honor Society. Mr. Goodwin obtained his Juris Doctorate degree from George Washington University National Law Center in Washington, D.C. in 1981. He is admitted to the Bars of New Jersey and the Federal District Court for the District of New Jersey. Mr. Goodwin joined Gebhardt & Kiefer in 1983. He has been a partner in the firm since 1988.
PROFESSIONAL AND COMMUNITY AFFILIATIONS
Mr. Goodwin is a member of the New Jersey State Bar Association, where he was formerly a member of the Family Law Executive Committee. He is also a past president of the Hunterdon County Bar Association. He is a former member of the District XIII Ethics Committee and a former member and former chair of the District XIII Fee Arbitration Committee. Mr. Goodwin received the Hunterdon County Professional Lawyer of the Year award for 2002 from the New Jersey Commission on Professionalism in the Law.  He was named to the NJ Super Lawyers lists for 2015, 2016, 2017 and 2018**.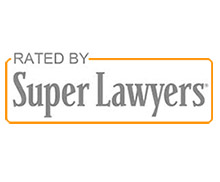 **The Super Lawyers list is issued by Thomson Reuters. The selection methodology is described at www.superlawyers.com/about/selection_process_detail.html. The AVPreeminent rating is issued by Martindale-Hubbell. Details can be found at http://www.martindale.com/Products_and_Services/Peer_Review/FAQ.aspx. No aspect of this advertisement has been approved by the Supreme Court of New Jersey.